Considerations when moving email to the cloud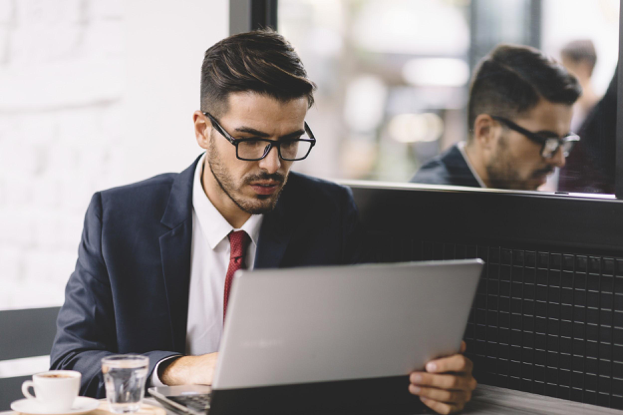 Campaign Monitor, an online email marketing software, reveals the news that approximately 53 percent of emails are opened on mobile devices. This would indicate that working on-the-go has never been more popular. So to ensure easy workforce mobility, businesses are moving email to the cloud.
Moving email to the cloud not only reduces costs, but also makes messaging systems available to all stakeholders without compromising convenience, functionality and security. Another benefit is the potential to integrate with larger cloud solutions, like Office 365's Exchange Online. This allows your employees to access the information they need without having to switch between applications.
According to McKinsey & Company, an international management consulting firm, employees spend an average of 13 working hours each week in their email inbox. Needless to say, email is a critical part of work processes, so you need to be mindful with your migration. With that in mind, let's take a look at what you need to consider before moving your email to the cloud.
Data migration and archiving
The three questions you should ask when moving  email to the cloud are "Do I need to move all my existing email? Do my users need them all? Will the messages I already have fill my new cloud mailboxes before I even start new messages?"
We recommend managing your email archive separately from your email data. The availability of on-premise archiving will allow you to track your migration while maintaining access to historical data for all users. You also need to take bandwidth into consideration. After all, transferring multiple terabytes of data over a one-megabit connection will be a time-consuming challenge.
Accessibility, integration and collaboration
Integration saves a lot of time. This is why you should consider an open architecture cloud email platform. It not only supports a variety of mobile devices but can also be integrated with third-party or custom applications. Think social media integration, unified communications, and other value-added services that are aligned with your business functions.
With an open architecture platform, your employees will be able to access various applications without leaving the messaging interface. No more additional steps of copying and sharing information across different applications. Just make sure both online and offline access are available to ensure utmost collaboration.
SLA and security standard
Many cloud providers offer a 99 percent guaranteed service level agreement (SLA). This is great, but you also need to ask them how long it would take for them to fix issues if they occurred. If they take days to fix problems, that SLA is meaningless. You need to understand the level of management support included with the service as well as their response time.
You should also find out whether your chosen cloud email solution provides physical and access-control security standards. Find out what encryption and other data protection capabilities are provided. Does it provide tools for performing e-discovery? Is the archive accessible to any e-discovery tools you may already be using?
Service provider mobility
When you think you've found the right cloud provider, be certain that its performance will remain steady and pricing won't increase. You might want to move to another cloud provider in the future, so be safe and not sorry. Ask your provider about bandwidth, migration time frames, data formats and interoperability of the solution.
Total cost of moving email to the cloud
As with any technology, it's imperative to make sure you're able to allocate your capital to other unexpected expenses that may arise. To that end, keep in mind the operating expenses for administration, storage, and bandwidth costs of your cloud email solution.
When migrated and deployed properly, cloud-based email solutions can help your company meet growing expectations, reduce costs and increase workforce productivity. As a cloud provider ourselves, we know how it has become a great tool that has helped businesses simplify communications and increase profits. If you have any questions about moving email to the cloud or are ready for migration, give us a call. We can advise you on the best possible solution for your budget.
Categories: Basic cloud concepts, Best practices
Share