Free ebook
7 essential facts about moving to the cloud
Businesses are looking for a way they can take advantage of the cloud in order to get ahead, but very few organizations are actually prepared to do so. The cloud space is noisy, with competing opinions, statistics and data. There's plenty of information out there — but knowing what to trust can be a challenge.
Here are 7 facts every business needs to know before making the move to the cloud. You'll learn expert insight about:
Why Businesses Are Moving to the Cloud?
What Makes a Great Migration?
How Secure is the Cloud?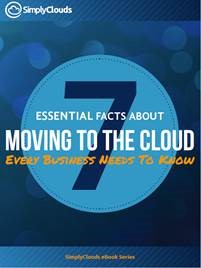 Download now