Choosing between QuickBooks Desktop and QuickBooks Online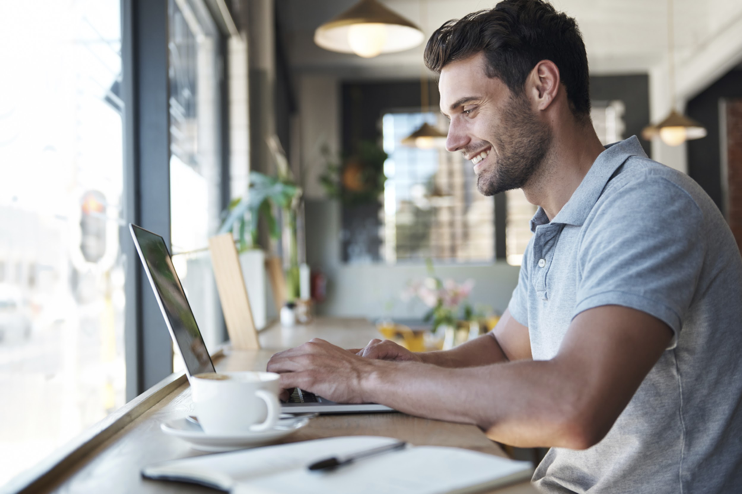 Accounting isn't everyone's cup if tea and there's no shame in admitting that. In fact, we bet many would do just about anything to avoid crunching numbers and dealing with tax preparations. Accounting expert or not, you need to get the job done efficiently and accurately. The best and most cost-effective way to do so is by utilizing powerful, flexible cloud accounting software.
QuickBooks is one such solution, an industry-leading accounting software that simplifies payments, payroll, checks, and point-of-sale management. And unlike inefficient traditional accounting software, the QuickBooks design keeps up with today's mobile and flexible work environment.
But when you're about to purchase a QuickBooks license, which one do you buy? Desktop or Online? We compare the two to help you make an informed decision.
Software installation and updates
QuickBooks Desktop requires you to download the software onto your computer. This means you won't be able to access the program when you're away from your desktop. You'll need to purchase the latest software version to utilize new product features, which is available annually for $299, or utilize hosting services by a cloud provider to keep up with updates.
QuickBooks Online, on the other hand, doesn't require any installation and can be accessed from anywhere at any time with an internet connection. It supports remote access from your mobile devices and features automatic software updates, so you'll always have the latest version of QuickBooks. It can also integrate with over 300 cloud-based applications like PayPal, Receipt Bank, and Shopify, among others.
Data backup and protection
The desktop version doesn't offer automatic data backup. You'll have to pay an extra $9.99 per month for automatic backup or create your own backup plan with your in-house personnel or technology provider.
The online version, however, features automatic data backup using Intuit's servers with advanced encryption tools to keep data available and secure.
Data accessibility
As mentioned earlier, QuickBooks Desktop is computer-based, which means traditionally you won't be able to access data and software from another computer or mobile device. That said, we can host your software in the cloud, giving you anytime anywhere access to your data without the costs associated with on-premise servers.
QuickBooks Online gives different users access to data simultaneously from any location with an internet connection. You can also access these data from both a PC and a Mac.
Multiple inventory tracking
QuickBooks Desktop offers two options for inventory tracking, including First In First Out (FIFO), which is available in the Advanced Inventory add-on module. FIFO assumes that you sell your oldest inventory first. It considers items' first units purchased as the first units sold and will adjust your assets and Cost of Goods Sold accordingly. FIFO minimizes the chances of you incurring old and outdated inventory that can no longer be sold, making sure these items are used or sold before they become obsolete.
The average cost method puts the value of a unit of inventory as the sum of total costs in the inventory, then divide it by the number of items in stock. This means as you sell and restock your inventory, the average cost will change so this method makes it easy for you to track cost associated with individual units. QuickBooks Online offers the FIFO method only.
Batch invoicing
The desktop version offers batch invoicing, which allows you to invoice multiple customers simultaneously. The online version lacks this feature, but makes up for it with automatic invoice scheduling and delivery.
Bank account transactions
Both QuickBooks Desktop and Online allow you to download your banking transactions from your bank's website into your QuickBooks account. Note that this process is more streamlined and quicker using the online version.
Industry-specific versions
Industry-specific features are available only in the desktop version for companies in the following industries: General Business, Contractor, Manufacturing & Wholesale, Professional Services, Retail & Nonprofit.
Other features
Both the desktop and online version let you email invoices and accept online and mobile payments. Handling payroll taxes can be done easily, and QuickBooks can automatically help you fill in the details of your checks. You can also sync your Point of Sale data with any QuickBooks software.
Technical support
QuickBooks Desktop and Online offer in-product assistance including the Help menu, video tutorials that provide step-by-step instructions on how to master the software, as well as phone and chat support.
Additionally, QuickBooks Online offers unlimited technical support, whereas QuickBooks Desktop's technical support is free only for the first 30 days. Afterwards, you'll have to purchase one of the support plan packages to get technical support.
Subscription options and pricings
QuickBooks Desktop is available in the following options:
Mac ($219.95) - five maximum Mac users with over 100 one-click reports, among other features
Pro ($219.95) - three maximum PC users with over 100 one-click reports, among other features
Pro Plus ($199.95/year) - three maximum PC users with over 100 one-click reports, automatic data backups and software upgrades, among other features
Premier ($379.95) - five maximum PC users with over 150 industry-specific one-click reports, a business plan using your QB data, and industry-specific versions of QuickBooks, among other features
Enterprise ($67.20/30 users) - 30 maximum PC users with over 150 industry-specific one-click reports, a business plan using your QB data, and industry-specific versions of QuickBooks, among other features
QuickBooks Online is available in the following plans:
Simple Start ($10/month) - one PC or Mac user with standard accounting features
Essentials ($21/month) - three maximum PC or Mac users with accounts payable, including all the features of the Simple Start plan
Plus ($28/month) - five maximum PC or Mac users with accounts payable and inventory plus all the features of the other packages
Simply put, both versions offer extensive accounting and inventory tracking capabilities without compromising on ease of use.  Already using QuickBooks Desktop but would like to enhance data accessibility and workforce mobility? We can help host your software in the cloud. New to QuickBooks?  We recommend QuickBooks Online which leverages complete cloud computing capabilities without the hassles of hosting services.
Regardless of the option you choose, we have a broad expertise when it comes to cloud technology. If you have any questions about QuickBooks or the cloud, just give us a call and we'll be happy to help.
Categories: Services, Productivity
Tags: cloud accounting, cloud bookkeeping, finance, QuickBooks Desktop, QuickBooks Online, taxes
Share