Is Enterprise Mobility + Security right for small business?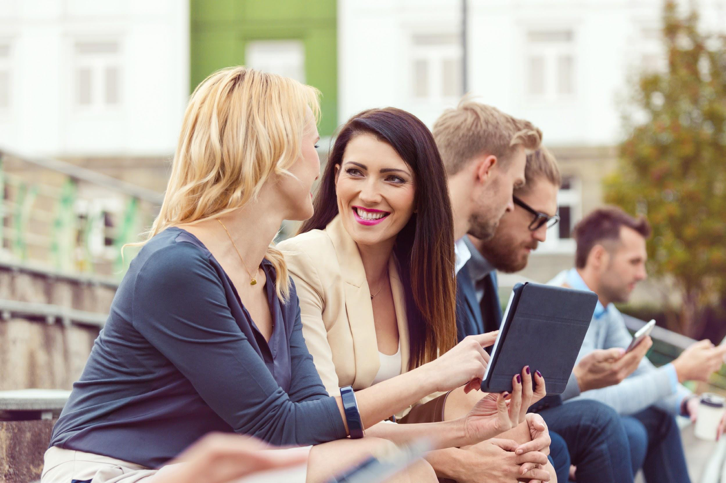 Thanks to Bring Your Own Device (BYOD) policies, employees today are able to collaborate across mobile devices and cloud apps more easily than ever. This, however, means security is of the essence. Because confidential data now reside on various devices rather than company servers, the chance of having them lost or stolen increases. Ensuring security during a digital transformation becomes imperative, but keeping data secure without compromising productivity and mobility is essential.
So how do you integrate solutions for mobility and security right for small business? Many turn to Enterprise Mobility + Security (EMS), formerly known as Enterprise Mobility Suite. This is Microsoft's solution for mobile device management, cloud identity management and data protection. It's made up of a suite of integrated products, including Microsoft Azure Active Directory Premium, Microsoft Intune, and Microsoft Azure Information Protection, just to name a few.
Now you might ask, "Aren't there lots of mobility management solutions out there?" In fact there are, but EMS offers levels of Active Directory integrations that simply aren't available in other solutions. These include a single sign-on to thousands of cloud apps, access to web apps that you run on-premise, and connectivity of your on-premise directories with Azure. Because of that, EMS leads the market with over 27,000 enterprise customers and more than 1/3 of the Fortune 500.
SimplyClouds has leveraged EMS since its inception in 2014, so we can clarify its advantages, starting with what makes it unique.
Data protection
EMS features something called "selective wipe" for lost or stolen devices. This means you can remotely remove applications, data, and networking profiles from any device. It also delivers policy-based access control for compliance and data protection. This feature lets you restrict and monitor privileged identities and their access to resources.  The control afforded to companies makes this security right for small business.
With Azure Active Directory Premium, you'll get adaptive machine learning algorithms and heuristics. In layman's terms, this gives you risk-based conditional access to your applications and data. Ultimately, this gives you complete visibility into risk events and potential vulnerabilities affecting your company's identities. You'll appreciate the 99.9% service level agreement (SLA) from Azure Active Directory Premium, too.
Synergetic environment
EMS lets you apply policies across various devices and operating systems to meet even the most stringent compliance requirements. Your IT personnel can provision certificates, VPNs and Wi-Fi profiles on personal devices within a single administration console. You'll be able to unify management of on-premise and cloud-based devices and access resources with common identity from both platforms.
Mobile productivity
Intune supports not only Office mobile apps for iOS and Android, but also the management of iOS and Android line of business (LOB) apps. This means your employees will be able to access applications and data without having to worry about security features getting in their way. You can also set and manage policy based on how you share data shared with managed and unmanaged apps, too.
In addition, Intune lets you deliver application and device management complete from the cloud or office-based servers through a single management console. This ensures flexibility to extend the same management capabilities to your existing LOB for better productivity.
Cost saving
EMS is designed with small- to medium-sized businesses' budgets in mind. Because Active Directory is created by Microsoft, integrating their own technology into their product allows them to keep costs low. This means you'll pay up to 50% less than the cost of standalone solutions from most other vendors. In fact, EMS starts from $8.75 per month, often making this security right for small business.
All of these security features provide many benefits to businesses. However, we need to address a minor drawback.
Adoption
If you've never used Microsoft's suite of applications before, you can expect some learning curve, as with any new solution. But don't worry, we're not talking rocket science here.
On the other hand, if you're already using Microsoft products like Office 365, you and your employees will be able to utilize all the features of EMS in no time.
Empowering your employees to work on their favorite devices can help maximize productivity and keep customers happy. The rich features and low cost of EMS make it a solid device and  identity management solution. If you want to learn more about EMS features and editions, you can do so here. As always, if you'd like to talk to an expert about EMS, the SimplyClouds team is only a call away.
Categories: Basic cloud concepts, Cloud security
Share