How cloud technology enhances education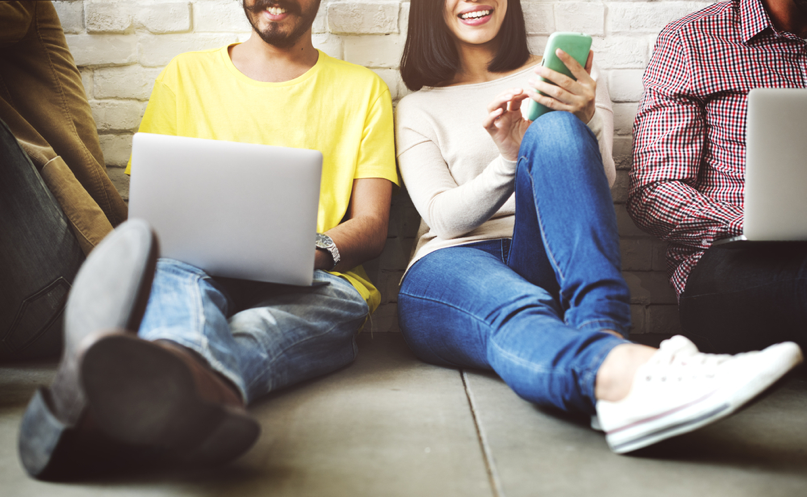 As a principal or a teacher, keeping up with the latest technology is crucial to maximizing your students' learning experience. If you think there isn't much that the world of IT has to offer to the education industry, we encourage you to reconsider.
Ask yourself these questions: Are your lessons, grades and other learning materials easily accessible from most devices? Can teachers and students work on projects in real-time from different locations? Are you able to minimize printing and textbook costs from your school budget?
If you answered "no" to any of these questions, you are falling behind schools that are currently leveraging cloud computing. You might think that only larger enterprises benefit from the cloud, but the truth is cloud technology enhances education.
What's cloud computing and why is it such a boon for education?
The cloud is an internet-based computing platform where services are delivered to users via the Internet through a cloud provider. This means files and applications can be accessed anywhere at anytime there's an internet connection, via computers or mobile devices.
Students can access the resources they need no matter where they are. Teachers can stay connected with students and collaborate with their colleagues quickly and easily, even through video conferencing. The cloud lets you minimize paper consumption and makes administration work a whole lot easier. This enhances collaboration, learning experience, and mobility. Ready to learn more about other benefits that cloud computing has to offer?
Cloud technology enhances education
According to the US Department of Education and studies by the National Training and Simulation Association, technology-based learning helps students understand material up to 80 percent faster. This is because it provides advantages that aren't available in textbooks, like tutoring applications.
Students can utilize various tools to help them better understand subjects and assignments. Teachers are embracing the use of technology like the cloud, too. As a matter of fact, 81 percent of K-12 teachers from a national survey found that technology increases students' motivation to learn and believe it enriches classroom education.
Accessibility
When information like lesson plans, grades and notes are stored in one central location, teachers and students can access them quickly no matter where they are. This means they'll no longer need to carry textbooks, thumb drives or CDs, nor worry about losing information ever again.
Shareability
Remember how sharing files and documents meant printing them and delivering them to your administration and staff? The cloud eliminates that tedious process. You can easily share files by sending a link to their devices so teachers can work on the same documents simultaneously.
Security
You might assume that files and applications lack proper security because of their easy accessibility and shareability.  This couldn't be further from the truth. Information in the cloud is guarded with extremely strong security features, including authentication and permission settings to avoid unauthorized access.
What's more, you need not worry about updates and patches since your service provider takes care of them.  Put simply, you will have the most up-to-date software protected by the latest security.
Efficiency
Whether you're looking to set-up student groups to work on projects and assignments, or to collaborate on the same document with other staff members, you can do so quickly and easily with the cloud. With mobile access to files and documents, urgent matters can be taken care of right away, even if you're not in the classroom.
And with multiple revisions of a document saved in the cloud, you can chronologically track changes within a document with just a few clicks of mouse.
Up-to-date learning materials
With cutbacks in school budgets, many districts simply can't afford to replace outdated textbooks. According to Magic Valley, the average social studies book in elementary and junior high schools is seven-to-eleven years old, which means information is no longer accurate.
Through the cloud, information can be updated instantly, which is particularly helpful for subjects that constantly change like biology or computer science. Not to mention, computers or tablets can store hundreds of textbooks on one device.
Lower costs
Cloud computing requires no expensive hardware, as applications  run on internet browsers. In fact, the average cost of e-textbooks is 50-60 percent less than print textbooks. And with software-as-a-service (SaaS), programs are available for free or on a low-cost subscription basis.
Instead of purchasing a single Microsoft Office student license for $140, students purchase a cloud-based subscription for five computers and mobile devices, shareable by their family ,for only $10 per month.
You pay your cloud service provider a flat monthly fee, which includes all the support you need, right from customization and deployment through to maintenance and support.
As a cloud provider ourselves, we have years of experience migrating schools like yours to the cloud. We can't stress enough the importance of hands-on experience especially for an industry as specific as yours. If you'd like to learn more about how cloud technology enhances education at your school,  just give us a call. We're happy to help.
Categories: Basic cloud concepts, Cloud services, Cloud security
Share